This Christmas Gift Your Lover the Best Sex Toys 2022
Christmas is here; it's time for holiday gifts. This time gift your spouse or beloved some romance and great sex with these best sex toys. Check out today. 
Christmas, holidays aren't just about food, wine, gifts, and family. It's a perfect time to rekindle your romance and spice up your sex life. We know you're super busy all week with work, daily chores, and whatnot. Sex often takes a back seat, as you don't get time to add some spark and twist to your intimacy. 
But we have got a plan. Yes! And that's adding some spice with sex toys. Well, sex toys aren't just for one but both of you can use them. This Christmas seduce your partner with some of the best sex toys 2022. After all, vanilla sex is fine but sometimes going a little wild is not wrong.Trust us, it strengthens your connection and improves your comfort level. Since many couples are intimate but lack wildness and kinkiness. And, sometimes this kinkiness helps rebuild your romance and love. 
From morning sex to pleasure-packed sex toys, this Christmas turn into a sexy Santa all for your partner. And, grab some of the best sex toys to fire up your sex and love life. Here are some of the best ones.
1. Dildo
You mention a sex toy and the first item that comes to mind is a dildo. That's common today among couples and single people. Undoubtedly, it's the best-selling sex toy on the market. Besides, bringing a dildo to your bedroom is a perfect way to spice up your sex life. In teasing your partner to prolonged foreplay, a dildo adds more intensity to your lovemaking. 
Even if you wish to go solo and make your partner enjoy it, dildos are the best tool you can use. Moreover, you can enjoy different sizes too. Although size doesn't matter, yet many of you might drool over 10 inch and 12-inch dildos. You can see Eupher's 12'' Huge Silicone Dildo or 10'' Realistic Full Shaped Balls Dildo here.These two new sets of dildos from Eupher are a great pack of Christmas gifts.So,get it today to gift your partner the pleasure of deep penetration and a great orgasm. 
2. Vibrator
Tired of having the same old regular sex with a little foreplay and intercourse? Use your holidays to add some more to spice your lovemaking. Just like a dildo, you can try a vibrator too. Ladies, if you are missing long, multiple orgasms, gift your partner a vibrator and ask him to use it on you. Besides, go a little kinky with teasing your partner with a vibrator. 
Moreover, if you pick from Eupher, you'll have options like Classic Rabbit, O-Shaped Clitoral, G-spot dildo, and realistic g-spot vibrator. Get any of these 4 vibrators and enjoy your intense and wild make-out, lovemaking sessions.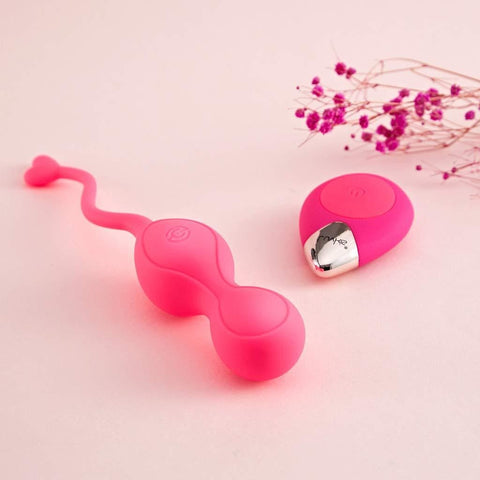 3. Kegel Balls
Want to surprise your woman this Christmas with some kinky and pleasurable pack? Gift her Christmas box of kegel balls to make her explore the real pleasure. Some women also call it orgasm balls. And, what is a better gift than the ultimate pleasure box for your woman? You'll get a variety of these balls available on the market. However, you can try Eupher 10 speed kegel balls. It offers pleasure through vibrations. So, if you wish to gift your woman a vibrator cum kegel ball, this one is the best you'll get. 
Further, kegel balls will also help your partner strengthen their pelvic and vaginal muscles. Also, make sure that you handle these kegel balls with a lot of care. Opting for a water-based lubricant can make its insertion easier and pain-free. Guys, in romance and lovemaking, communicating with your partner is important, and using kegel balls in your woman's body must have her consent too. So, don't forget to take her consent before gifting her. But trust us, using it rightly can make your woman go crazy in pleasure and love!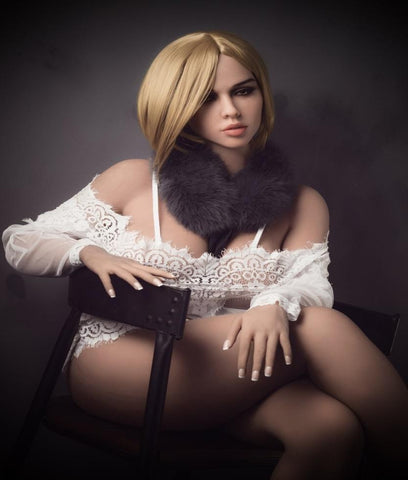 4. Sex Dolls
Ladies! There's another sex toy that your man would love is a sex doll. We know you might think why a sex doll? Well, sometimes a little change or a special twist to your lovemaking can create magic. And you might never know that your man might start loving you more. However, you can always control his use of the sex doll. 
If you're in a long-distance relationship with your boyfriend and both of you are tired of sexting or video sex; a sex doll can add some fire to intimacy. Order a sex doll for your boyfriend this holiday and enjoy a hot video sex session. Besides, you can check out Eupher's 5.45ft Realistic Standing Sex Doll Amy. Or else you can opt for 5.15ft Real Love Doll Alice. Pick the one that matches your body type and send him with more love. After all, your man also deserves every bit of passion, love, and intimacy just like you do!
Spiced rum or whisky, some candles, and a wild sex session can make your Christmas worth remembering. Moreover, gifting sex toys to your partner is just another way to tell him/her about your passion and love. Get the best sex toys today and gift your partner. Sex and intimacy often need a boost and what is better than getting a little kinky and naughty for your partner. 
So, if you have planned your holidays with your partner, make sure you set up the ambiance too. Some wine, seductive music, a sexy striptease with a sex toy would really fire up your sex life.